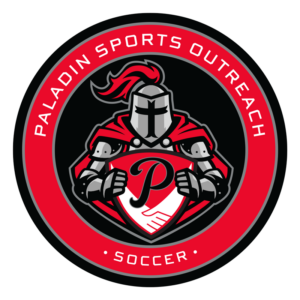 Paladin Soccer Club is a competitive, team oriented program designed to develop and enhance the individual and team skills needed to compete at a higher level.
Club soccer teams compete in local soccer tournaments and register in established local soccer leagues in the Southeast Valley including Chandler, Gilbert, Queen Creek, Mesa, Florence and San Tan Valley.
While club soccer competition breeds intensity, we believe as a Christian-based organization that club sports should be played the right way. Our club soccer teams display integrity, sportsmanship, respect, kindness and ultimately a Christ-like attitude on and off the pitch. Prayer is cornerstone of each of our club soccer teams as well as an outreach to the teams we compete against.
Placement onto a club soccer team is determined through an assessment, tryout or player draft.
Director of Club Soccer: Jenn Oney
Program Details
Christian Based Program
League Play: ASA Open League
Tournament Play: Various local tournaments determined by the coach
Practices: Various locations in East Mesa, San Tan Valley, Queen Creek
Current Age Groups:
Cost: Based on Individual Team
If you are interested in your child joining Paladin Soccer Club or if you have any other questions about our program please email our Club Soccer Director at jenn@paladinsports.org.
Club Soccer Coaches
We are currently looking for coaches to join our growing program and expand our club soccer team offerings to include more ages for boys and girls!  If you would like more information please fill out this form.
Meet the Club Soccer Director
Jenn Oney
Jenn is a mother to four beautiful children and wife to a retired Wild Land Firefighter, she has a love for watching children grow into who God has called them to be! From day-to-day chores, modeling and teaching work ethic, offering guidance, and being her children's biggest fan, her passion is her family.
She has played soccer since she was a little girl and had an opportunity to play for Simpson University in Redding, CA until an ankle injury. Since then Jenn has coached soccer for ages 6-12. She is motived by organization, building teams and most importantly interactive communication. As a life-time entrepreneur, she is forward-thinking, budget conscious, and extremely hard-working. Jenn is so honored to be part of the Paladin family.
Contact Jenn at jenn@paladinsports.org.
Stay Updated
Sign up for our monthly Club Sports newsletter.