GOAL! PLAY PALADIN!
Year-round soccer fun at Paladin Sports Outreach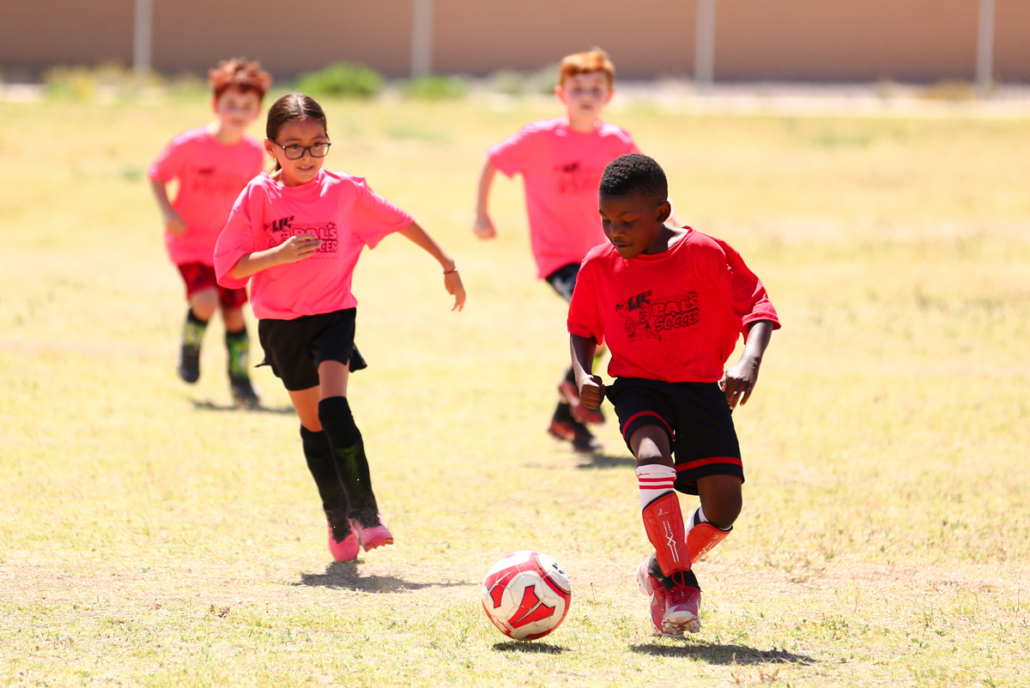 Paladin Sports Outreach offers a variety of recreational and club soccer programs for kids of all ages and experience levels in San Tan Valley and Queen Creek. Our soccer programs are offered multiple times throughout the year.
Paladin Soccer Academies are available for ages 3-12 and each program runs for six weeks. Academies are led by experienced parent volunteer coaches who will teach your child the fundamentals of the game while promoting teamwork, sportsmanship and most of all, fun!
Paladin Club Soccer is a competitive, team oriented program designed to develop and enhance the individual and team skills needed to compete at a higher level. Club soccer teams compete in local soccer tournaments and register in established local soccer leagues in the Southeast Valley including Chandler, Gilbert, Queen Creek, Mesa, Florence and San Tan Valley.
** 2023 Soccer Club Tryouts **
Details:
Date: Friday, May 5 and Saturday, May 6
Location: Eastmark High School
Times:
Friday, May 5

Boys & Girls, 8-10 years old – 5:00 p.m. – 6:30 p.m.
Boys & Girls, 11-14 years old – 6:30 p.m. – 8:00 p.m.

Saturday, May 6

Boys & Girls, 8-10 years old – 9:00 a.m. – 10:30 a.m.
Boys & Girls, 11-14 years old – 10:30 a.m. – noon
** Please RSVP to let us know you'll be attending our tryouts May 5-6. Tryouts are free. If you have multiple children trying out, please fill out the RSVP form for each child. It is suggested that your child attend both sessions for their age group, though it is not required.
Please remember to arrive at least 30 minutes prior to your tryout time for check-in and warm-up. All players will need shinguards, cleats and water. An email will be sent to you with more information a few days prior to tryouts. If you have any questions, please contact Jenn Oney.