Paladin Sports Outreach Club Soccer
Paladin Club Soccer is a competitive, team oriented program designed to develop and enhance the individual and team skills needed to compete at a higher level.
Club soccer teams compete in local soccer tournaments and register in established local soccer leagues in the Southeast Valley including Chandler, Gilbert, Queen Creek, Mesa, Florence and San Tan Valley.
While club soccer competition breeds intensity, we believe as a Christian-based organization that club sports should be played the right way. Our club soccer teams display integrity, sportsmanship, respect, kindness and ultimately a Christ-like attitude on and off the pitch. Prayer is cornerstone of each of our club soccer teams as well as an outreach to the teams we compete against.
Placement onto a club soccer team is determined through an assessment, tryout or player draft.
Director of Paladin Soccer Softball: Frank Topper
Program Details
Christian Based Program
League Play: TBD
Tournament Play: Various local tournaments determined by the coach
Practices: Various locations in San Tan Valley, Queen Creek and Florence.
Current Age Groups: TBD
Cost: Based on Individual Team
If you are interested in your child joining Paladin Club Soccer or if you have any other questions about our program please email our our Director of Club Soccer at frank@paladinsports.org.
Club Soccer Coaches
We are currently looking for coaches to join our growing program and expand our club soccer team offerings to include more ages for boys and girls!  If you would like more information please email our Director of Club Soccer at frank@paladinsports.org.
Meet the Club Soccer Director
Frank Topper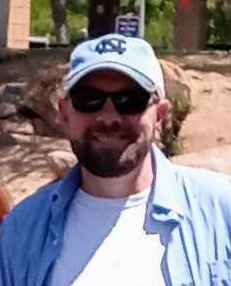 Though born in Prescott, AZ, Frank spent most of his childhood and young adult years living in small town Pennsylvania before moving back to Arizona in 2009. He gave most sports a try when he was a kid, but it wasn't until he found soccer that he found the sport that he truly loved more than the others! He loved it so much that his mom signed him up for every league she could find at every level. At one point in time, Frank earned a spot in the Pennsylvania Olympic Development Program. Frank feels honored to be a part of Paladin. He has been a volunteer soccer coach for the last two years and it has given him the opportunity to meet so many wonderful families and has given him a way to be of service to the community. Since he is a nationally licensed coach with the United States Soccer Federation, Frank believes he will be able to share the knowledge and love that he has for the game of soccer with the players and coaches as well. "I hope to establish a culture of faith, family, and fun with the Paladin Club Soccer Program. It is also a goal of mine to field competitive teams in all age groups by holding clinics and camps for coaches, players, and referees."
Contact Frank at frank@paladinsports.org.