Paladin Sports Outreach Launches Soccer Club
Paladin SC will hold tryouts for boys and girls ages 7-14 on Friday, May 5 and Saturday, May 6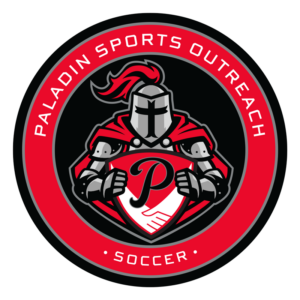 Paladin Sports Outreach has announced the formation of Paladin Soccer Club (Paladin SC), as well as the appointment of Jenn Oney as Club Director. Oney will be tasked with building the grassroots club soccer program which will initially serve the East Valley communities of San Tan Valley, Queen Creek and East Mesa.
"The launch of Paladin SC further solidifies the organization's commitment of bringing affordable, quality and Christ-centered club sports to the East Valley," said Paladin Sports Director of Programs & Operations Blake Wilsford. "While club soccer competition naturally breeds intensity, we believe as a Christian-based organization that club soccer should be played with integrity, sportsmanship, respect, kindness and ultimately a Christ-like attitude on and off the playing surface, we are excited to give young athletes in our community that opportunity."
Paladin Sports Outreach has provided recreational soccer programming for San Tan Valley and Queen Creek families since 2008. Since its inception the organization's soccer academies have provided a recreational soccer outlet for thousands of area youth, establishing Paladin SC was a natural next step for the organization.
"I am thrilled to have the opportunity to launch Paladin SC and honored to be part of the Paladin family," said Oney. "My desire for this program is to develop amazing coaches with the heart of Jesus and players with integrity, respect and passion for the game."
Paladin SC teams will play in ASA Open League and compete in local tournaments beginning this Fall. The club will conduct tryouts May 5-6, tryout information and registration can be found here.
About Paladin Sports Outreach
Paladin Sports Outreach is a 501(c)3, Arizona nonprofit corporation, established in 2008 to bring sports and recreation services to communities everywhere. Our vision is to Change the Culture of Sports and our purpose is to be the influence of the local sports community by reaching and connecting youth and their families to Jesus Christ and the local church.
Learn More About Paladin Sports Outreach
Paladin Sports offers a variety of recreational and club soccer programs for kids of all ages and experience levels. Our soccer academies and clinics are offered multiple times throughout the year.
You would make an amazing Team 710 member because you have a love for our community and a belief in our our organization that fuels your desire to help out in a bigger and more impactful way.