Paladin Sports Announces Athlete Combine July 26
Athletes will get a complete athletic performance profile looking at baseline measures of 8 fundamental components of athleticism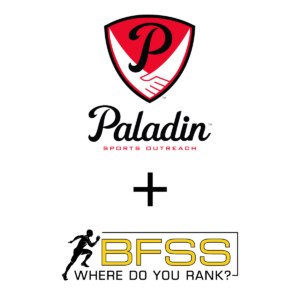 Paladin Sports Outreach, in conjunction with Better Faster Stronger Science (BFSS), will host the first ever Paladin Sports Athlete Combine to be held Wednesday, July 26 at LifePoint Church in San Tan Valley. The combine is open to all athletes, regardless of their skill level or sport played.
Athletes will get a complete athletic performance profile looking at baseline measures of 8 fundamental components of athleticism, including: starting strength, elastic strength, reactive strength, maximal strength, acceleration, agility/change of direction, rotational power and upper body power. Testing is complete using state of the art, professional combine testing equipment. As a bonus, all Paladin athletes are eligible for a free consultation to discover and develop a deeper understanding of their assessment results (what does it all mean?), why this information is important (why is this relevant to my sport?), and areas for athletic improvement (how can I get better?).
Combine Details:
Date: Wednesday, July 26
Time: Slots available from 4:00 p.m. – 8:00 p.m.
Location: LifePoint Church
Sports: Athletes of any sport
Ages: 9+
Cost: $39.99
How to Register for the Combine:
Visit the BFSS Events Calendar and click on the Paladin Sports Outreach Combine event.
Click the "Book Now" button, this will take you to the registration page.
*NOTE – when you complete this registration process, you are not done. This only creates your profile/account for the website/database. You will still need to register for the event. After you have registered for the website, you will create a password and can login and access the dashboard. From the dashboard, you will select the Paladin Sports Outreach and click "Book Now". From there, select your assessment type and complete all necessary information to complete registration. Need help registering, check out this video.
Please direct any questions about the combine to ty@paladinsports.org or drjagraves@gmail.com
About Paladin Sports Outreach
Paladin Sports Outreach is a 501(c)3, Arizona nonprofit corporation, established in 2008 to bring sports and recreation services to communities everywhere. Our vision is to Change the Culture of Sports and our purpose is to be the influence of the local sports community by reaching and connecting youth and their families to Jesus Christ and the local church.
About BFSS
Our mission at Better Faster Stronger Science is to bring the professional sports world for athletic performance testing to the amateur athlete. If you're anything like me growing up, sports meant everything. I was always looking for that edge to make me the best athlete I could be. That passion I had for sports and development back then is what drives BFSS today. No matter what age or level of experience, we believe that all athletes want more. With cutting edge science and data driven reports, our platform provides all athletes the ability to see how they compare to their competition and where they can focus their training to improve their limitations. We have worked with the best athletes in the world in all major sports. We have seen first-hand what it takes to be great. It is our goal at Better Faster Stronger Science to help you reach your potential