Kristen Miller, former ASU standout and 2008 National Champion, joins Paladin Softball Club coaching staff
Paladin Softball Club will hold open tryouts on April 4, 11 & 18 for a 2010 girls team to be coached by Miller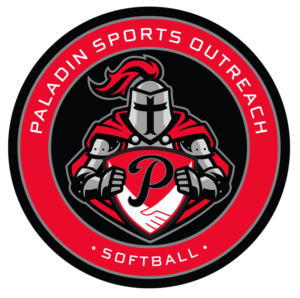 Paladin Sports Outreach has announced the addition of former ASU standout softball player, and 2008 National Champion, Kristen Miller to the Paladin Softball Club staff. Miller will be forming and coaching a new 2010 girls softball team.
"The addition of Coach Miller to our organization is a testament to the commitment our staff has to grow a high quality, affordable and Christ-centered club softball program in the East Valley," said Paladin Sports Director of Programs & Operations Blake Wilsford.
Paladin Sports Outreach began providing recreational softball programming for San Tan Valley and Queen Creek youth in 2016. The organization's softball academies have seen incremental growth over the past years, launching the initial Softball Club with its first team in 2018. Coach Miller's 2010 club team will be the second in the program.
"I came into this organization and community for the meaning and purpose that Paladin provides for youth softball players that have a really deep desire to succeed not only in sports but life as well," said Miller. "After attending a Paladin fundraiser with my husband I became awakened to the mission of the organization to offer kids an outlet to learn, grow, and progress through the athletics community."
Kristen has played softball her entire life with a number of different competitive travel organizations and played her high school ball at Diamond Bar in CA. She started her collegiate career at Long Beach State before transferring to Arizona State University and winning the NCAA national Championship for the Sun Devils her senior season in 2008. From there she continued her softball career playing for the Philadelphia Force in Allentown PA for a season.
After that, she married her husband Matt Brown and stayed in the softball world by coaching travel ball organizations, doing private hitting and catching instruction, and coached a number of different collegiate teams including returning to Arizona State University as the assistant coach for 2 seasons. She has a burning passion to help young women accomplish whatever it is in sports that they desire.
Free, open tryouts will be held on Tuesday, April 4, 11 and 18 at Legacy Sports Complex from 7:00 – 9:00 p.m. To register, please fill out this form. Please send your questions to Coach Miller at krissyb3302@yahoo.com
About Paladin Sports Outreach
Paladin Sports Outreach is a 501(c)3, Arizona nonprofit corporation, established in 2008 to bring sports and recreation services to communities everywhere. Our vision is to Change the Culture of Sports and our purpose is to be the influence of the local sports community by reaching and connecting youth and their families to Jesus Christ and the local church.
Learn More About Paladin Sports Outreach
Paladin Sports offers a variety of recreational and club softball programs for girls of all ages and experience levels. Our softball academies and clinics are offered multiple times throughout the year.
You would make an amazing Team 710 member because you have a love for our community and a belief in our our organization that fuels your desire to help out in a bigger and more impactful way.