IF YOU PLAY CLUB, PLAY PALADIN!
Paladin Sports offers a variety of competitive Club Sports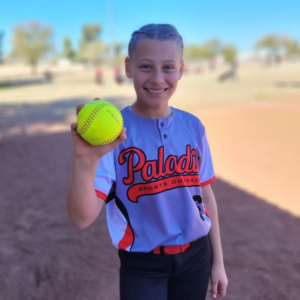 At Paladin Sports Outreach we are changing the culture of club sports! Since 2008, Paladin Sports has provided a variety of club sports programs for kids and youth in the San Tan Valley, Queen Creek and surrounding areas including baseball, softball, soccer, flag football and basketball.
Paladin Club Sports are competitive, team oriented programs designed to develop and enhance the individual and team skills needed to compete at a higher level.
While club sports competition breeds intensity, we believe as a Christian-based organization that club sports should be played the right way. Our club teams display integrity, sportsmanship, respect, kindness and ultimately a Christ-like attitude on and off the playing surface. Prayer is a cornerstone of each of our club teams as well as an outreach to the teams we compete against.
Paladin Sports club teams compete in local tournaments and register in established local sports leagues in the Southeast Valley including Chandler, Gilbert, Queen Creek, Mesa, Florence and San Tan Valley.
Click the buttons below to find out more information about our Club Baseball, Club Softball, Club Basketball, Club Football and Club Soccer programs.
Stay Updated
Sign up for our monthly Club Sports newsletter.